Maxim Magazine event at Aria Minneapolis for Indian Motorcycle and XGames
Friday, July 14, 2017 – Minneapolis, MN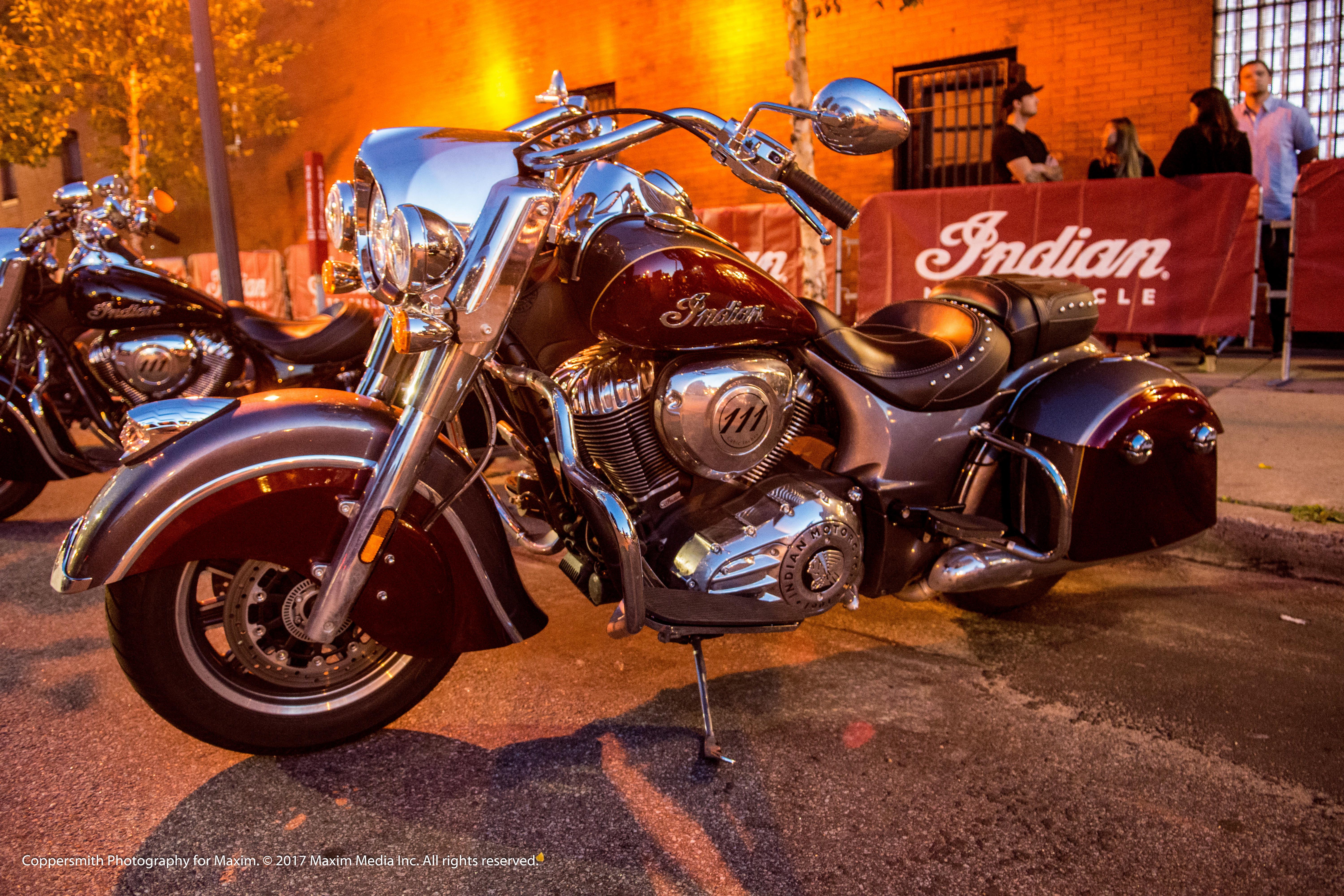 I love anything with motorcycles, music, art, and sports. Put them all together in one spot and I'm a happy, happy girl.  So, when Maxim Magazine called me saying they had a job that involved Indian Motorcycles, a world famous DJ, X-Gamers and their guests, that they wanted me to photograph, I was beyond thrilled!!
Their event was held at Aria downtown Minneapolis. This is an amazing event space! It's a very moody and dark, old brick warehouse space with metal staircases, a gigantic open floor plan that can hold hundreds of people, and lots of iconic art on the walls. I love it there! It was a perfect match for the event Maxim had planned with Indian Motorcycle.
Why the amazing event? Besides just being a cool idea, and fun, there was a purpose. Scout Bobber. If you're not a motorcycle buff, then you're probably asking who's Scout Bobber? It's not a who, it's a what, and it's their amaaaaaazing and kick-ass new motorcycle. This was their reason for having such a spectacular event. So they could unveil this motorcycle in style.
After hundreds of people filed into the event (the line literally wrapped around the building) they were greeted by, (what else?) models and motorcycles. A variety of motorcycles lined the exterior and interior of the building showcasing the companies different styles.  Specialty cocktails by Jack Daniel's and Red Bull, and beer by Summit Brewing Co. were poured at the massive bar in the main room.  Sofas and lounge chairs were spread through out the space so guests could chill out together.  All in all, it was the perfect atmosphere for Indian Motorcycle to unveil their bike.
Half way through the event, the moment of unveiling came.  X-Gamer Aaron Colton road the Scout Bobber onto the stage to the cheers of over a thousand excited partiers.  Once in front of the stage, he revved the engine, burned the hell out of the back tire to showcase how badass this bike truly is, leaving a cloud of smoke and burned rubber behind. It was fantastic!
After a brief introduction and explanation of the motorcycle, deejay RL Grime took to the stage. Holy crap! That's really the only way to begin explaing how freaking awesome his set was. The energy that guy can create with his skills is unparalleled.
The rest of the night involved lots of people dancing, drinking, taking selfies on the bikes and all around having a kick ass time. If you weren't there, you missed out. Bummer for you. But, you still get to see some of the fun through photos. Enjoy!