It's 2017! When is the last time you refreshed your imagery?
Happy New Year! 2016 is past. Yay! It's time to move on to bigger and better things. Like bigger and better looking photographs! Let us create a whole new catalog of fantastic imagery for you.
We strive to have your catalog of photos be as versatile as possible. Whether they are for daily social media posts, website usage, or another marketing angle, our goal is to be able to provide enough imagery for you to showcase a new image as often as you need!
Let us help you make your 2017 look it's best!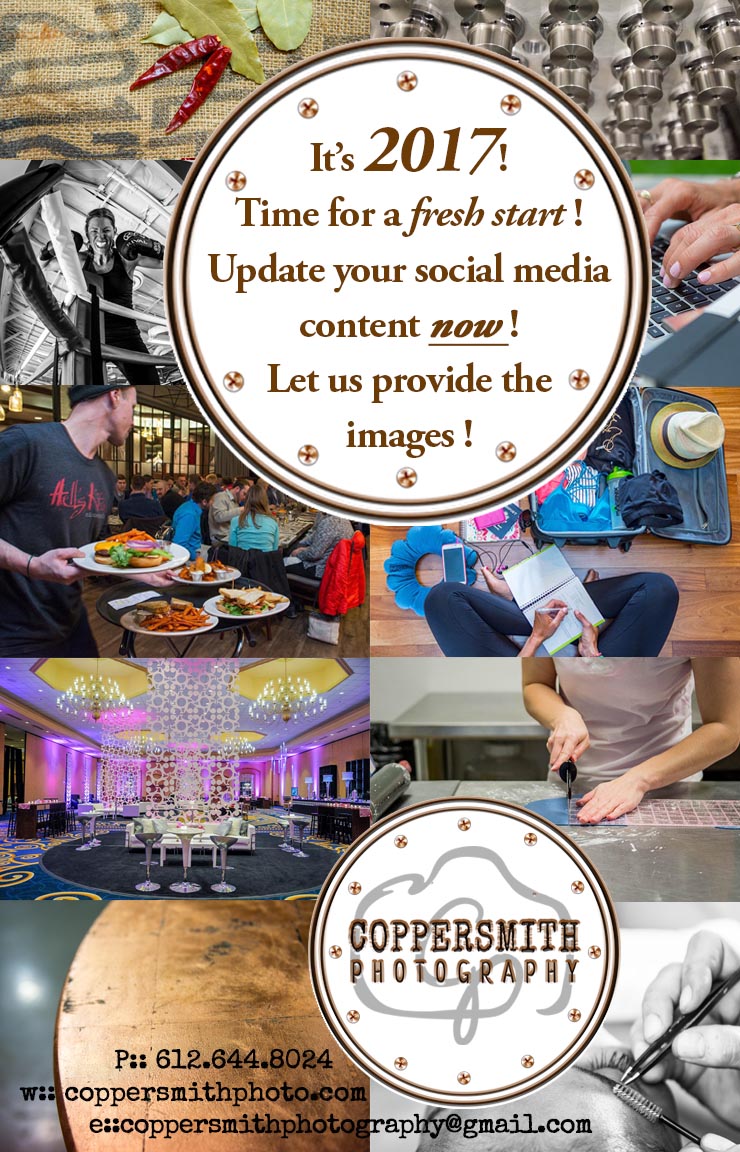 branding photography for business marketing on social media #socialmedia #marketing #photography #branding identity photographer #identity #minnesota minnesota minneapolis #minneapolis custom images imagery personal how you look #howyoulook #branding #brand brand top photographer Amy and Matt award winning photographer best photographer best wedding photographer brand branding business identity business photographer convention convention photography couples' choice award design details dreamers easygoing photographer editorial editorial photographer event event photographer event photography events gala marketing minneapolis minneapolis minnesota Minnesota minnesota photographer minnesota wedding photography mn wedding photo photographer Photographers Photography quirky quirky photographer social media social media photographer st.paul the knot best of top wedding photographer wedding day wedding photography Weddings weddingwire weddingwire couples' choice